The Place where every Boat wants to be!
Looking for a trusted boatyard that is secured and delivers top quality service at a reasonable price?  Our professional team are on site for your convenience. We know how much of a dilemma it is to keep your boats safe and functional, if you can't do the job yourself, we will do it for you.
"We are Here to take your Boat's Care, the Home for your Boat."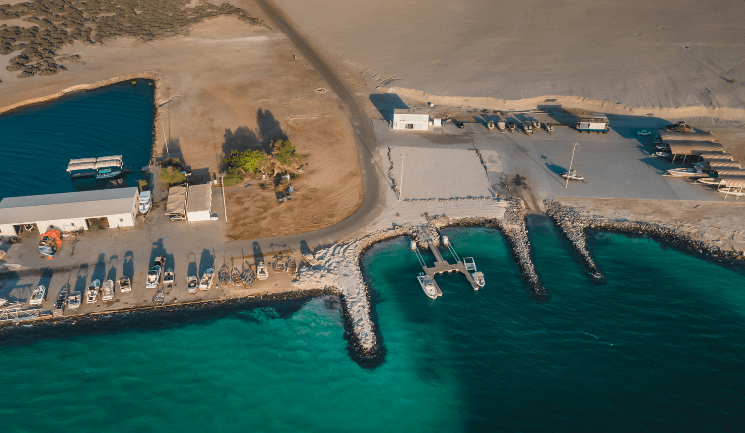 Benefits
Timings: from 6 AM- 8 PM (including weekends and public holidays)
Ice (Free of charge)
24/7 Security
Slipway
Parking
Toilet
Private Jetty
Complimentary Engine Flushing and Wash Down before and after using the boat
Fully serviced maintenance yard onsite (run by Jalboot Services)
Our Rates
1 month – 55 AED
3 months -50 AED
6 months – 45 AED
12 months – 42 AED
*Rates are based per feet/per month
*Rates are exclusive of 5% VAT
Why Dry Berthing?
PROLONG THE LIFE OF YOUR BOAT
Storing your boat out of the water will maintain the life of your hull and reduce deterioration.
FUEL EFFICIENCY
Better boat and hull performance as it will stay cleaner and use less fuel.
JET WASH AFTER EVERY USE
Our team will clean off your boat every time you finish with it, then secure it in our yard
NO NEED TO ANTIFOUL
You don't have to apply a protective paint layer to the bottom of your boat, saving you money and time.
READY TO GO IN TWO HOURS
No stress of trailering and towing your boat to the slipway. We'll take care of all of that for you.